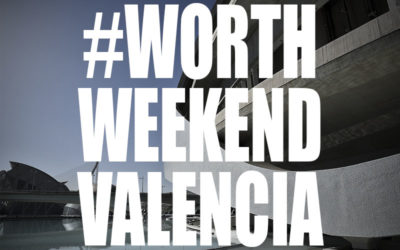 20 Feb

Worth Weekend in Valencia Mar 1st and 2nd

Wolfgang Mildner will be at the #WorthWeekendValencia. An amazing event bringing Design and Technology together.

After the amazing success of the first call, the time has come again for the next WORTH Partnership Project weekend, which this year is being hosted in Valencia, Spain.


The event will go over two days from the 1st – 2nd of March 2019 and is packed full of industry personnel and the new generation of the WORTH community.

The event is based around the presentation of the 80 second call finalist projects of the WORTH second call, which will the be assessed by the team of Steering Board members in order to select the final winners that will be granted the benefits of the project.


There will also be a range of insightful round table discussions, inspiring lectures and amazing opportunities for networking that brings together all the WORTH stakeholders under one roof.


The event will be held in Valencia, Spain on the 1st – 2nd March at Ciudad de las Artes y las Ciencias.